Warning: Curves Ahead! Ladies, if you're battling to find the right pieces to showcase your assets then you've come to the right place…  
Finding clothes that compliment your body type is by no means an easy feat – especially considering that most labels seem to run out of fabric once you start hitting the larger sizes. However, with more and more brands offering stylish, trendy numbers in plus-sizes, we thought we'd give you our top tips for working statement pieces that will honour your curves:
Dress to Impress
Whether it's a stylish dress, or a smart blazer, make sure you opt for corporate pieces that accentuate your curves and don't hide them. Boho looks are trending this season, and will never go out of style. Flared skirts are also very complimentary as long as they flair only up until the knee. Lace dresses are another option for a brunch with your BFFs and are ten-times comfier than skinny jeans.
Show off your figure in a crop top with a high-waisted pencil skirt or pair of pants to give a hint of skin. For a night out on the town, try a colourful maxi dress, palazzo pants, tank dress or even a tunic dress. You can also go for colourful kaftans. For formal evenings, opt for a mermaid dress or a peplum dress that's said to 'be made' for curvier figures.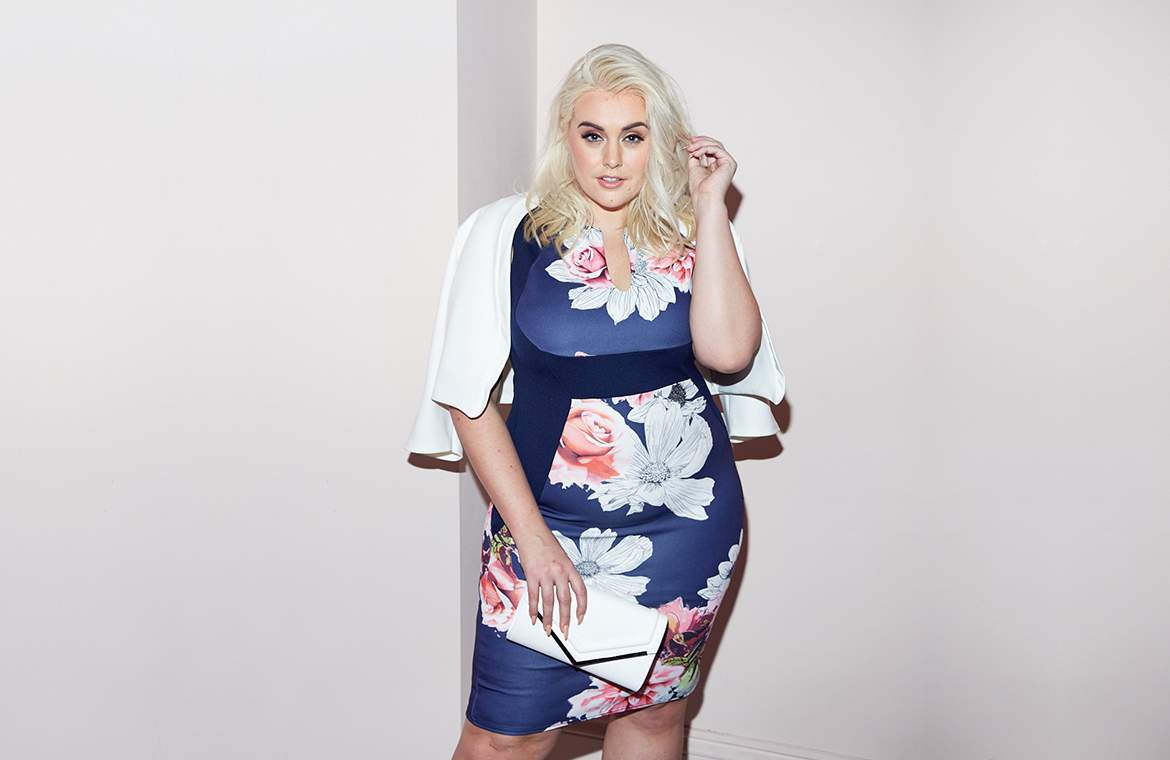 Pop Your Colour
It's time you got rid of the notion that black is super slimming, and invest in some gorgeous colourful pieces instead – just be sure to stick to hues that compliment your skin tone. Adopt blues, yellows, oranges, bright reds and greens for your wardrobe. Go for floral prints, psychedelic prints and fruit prints that go well with the season. Also, don't be afraid to show off your love of pastels like pinks, mauves and baby blues. According to stylists, maxi dresses look even better when colour-contrasted, so give a pop of colour to your outfit. Adopt small prints and stay away from large ones that won't do you justice.
The Dos and Don'ts of Plus-Size Fashion
DO
Wear clothes according to your size. Never wear a size bigger to hide your bits, or a smaller size to make you look bigger. Always wear well-fitted clothes. The point is to accentuate your curves, not hide them or reveal too much.
Focus on your favourite body part and wear clothes to draw attention to that part. You'll ooze confidence as a result.
Wear a supportive and smooth bra underneath. It makes your outfit look better.
Being plus size doesn't mean you have to hide beneath big tees in the bedroom. Also, try plus-size satins and laces when it comes to lingerie, to make your curves look even hotter.
Use big necklaces, scarves, purses, colourful belts and heels to enhance your look.
Wear bright coloured lipsticks, a good amount of mascara and winged eyeliner to be bang on trend and show off that pretty face.
DON'T
Avoid frills and over-the-top dresses! Forget too much detailing and stick to classy outfits and decent accessories that will make you look best.
Be smart about camouflaging your extra bits with longer sleeves and knee-length dresses.
Never wear fabrics that stick or cling to your body. Opt for flowy fabrics like chiffon that is graceful, elegant, and retains a bit of mystery.
Avoid a dress that fits your full figure.
Give round neck clothes a miss. Opt for v-necks that accentuate your décolletage.
*Shop Quiz Clothing UK's range of plus-size clothes at Bay.One TODAY: http://bit.ly/2rRDwbd